I offer supervision for Associate Marriage and Family Therapists in my private practice who are accruing hours towards licensure. To ensure they offer effective services to their clients, I meet with them weekly for clinical supervision.
Learn more about each Associate by clicking on their name. If they have their own website there will be a link to that in their profile.
---
Margey DeCuir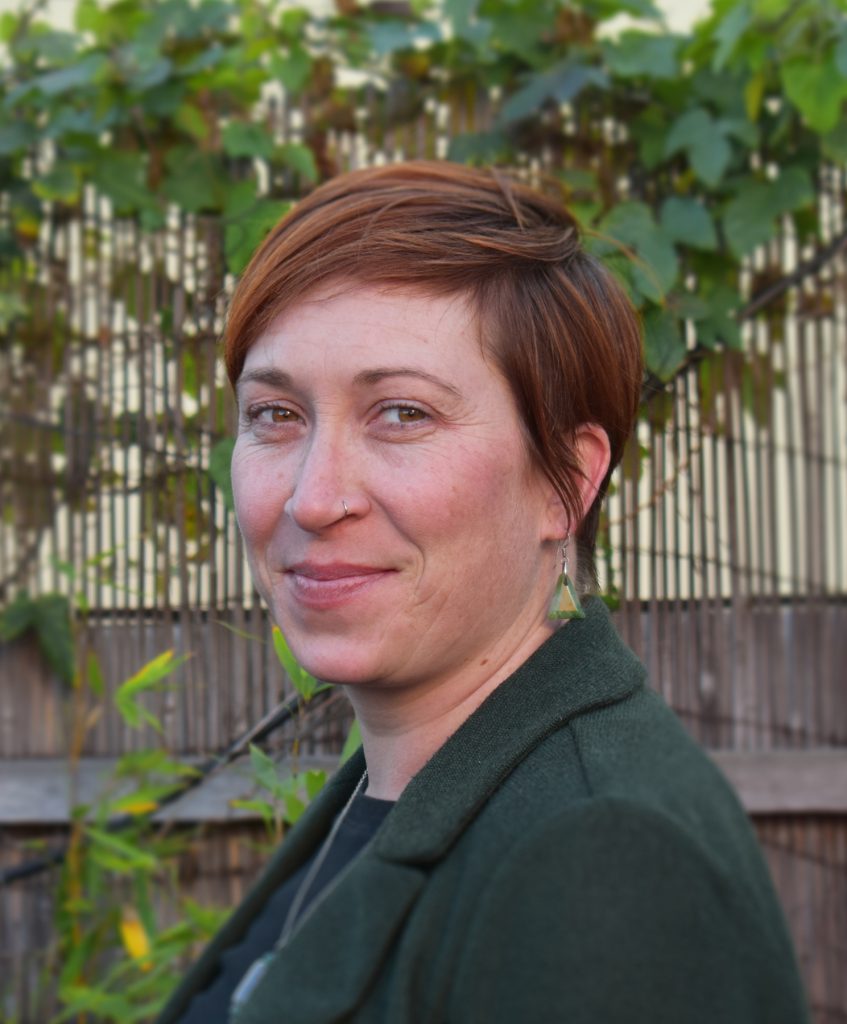 "If you want to become whole, let yourself be partial. If you want to become straight, let yourself be crooked." – The Tao-te Ching.
Fundamentally, I believe that my clients hold the expertise and wisdom required to enable their healing. As a clinician, I aim to maintain a safe, nonjudgmental container that allows a greater knowing and acceptance of yourself. We will work together, utilizing collaborative dialogue and integrative body-mind explorations to reveal and nurture those tender parts longing to be seen and heard.
I work dynamically with clients, with a driving passion for social justice and the liberation of all bodies. Founded in Body Psychotherapy of the Reichian tradition, my practice centers on self-acceptance and body-mind integration to allow a fluid experience of oneself. My therapeutic approaches include Hakomi, Kelemen, Relational, Intersubjective, Somatic, and mindfulness approaches to psychotherapy.
Identifying as an active member of the Queer, Kink/BDSM, and ethically non-monogamous communities, I am proud to serve folx identifying with diverse sexual and gender identities.
I pride myself on holding a safe space for LGBTQIA+ and all people to explore and better understand themselves as sexual human beings.
Whether you are navigating your sexual orientation, relationship dynamics, or personal fetish, I am here for it. I have particular skill and knowledge in normalizing and supporting your exploration of non-monogamy, alternative relationships, queer identities, and BDSM/Kink interests. I have expertise in and experience with:
Sex and sexuality
Ethically non-monogamous/ polyamory relationships /
Kink, BDSM, and SW communities
Formerly incarcerated individuals
Interpersonal and developmental trauma recovery
Identity definition and affirmation
Anxiety reduction
Emotional awareness
LGBTQIA community
Couples
Parenting and co-parenting
Beginning Somatic Therapy is taking a step towards yourself. Therapy is a choice for you, and only you, to make time for self-reflection, intentional connection, and body-mind integration and healing. The goal of therapy is not to be 'fixed' or to change who you are but to come to know yourself as you would a dear friend. Together we will explore, discover, and come to love your unique genius.
If you feel ready, reach out today for a free 20-minute consultation.
Education and experience
MA in Counseling Psychology with a focus in Somatic Psychotherapy, California Institute of Integral Studies, 2021
MFT Trainee at the Center for Somatic Psychotherapy, San Francisco, 2019-2021
DeCuir Somatics, Private Practice Supervised by Myles Downes, San Francisco, Est. 2021
Fee
Individuals: $150/50 min
Couples: $210/75 min
Limited sliding scale available on an as-needed basis.