Polyamory, Alternative Relationship Configurations, and Relationship/Couples Counseling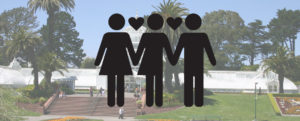 A good percentage of my practice is couples counseling, or, as I like to call it, relationship counseling. Relationship counseling can be used for a variety of relationships, not just couples, including family, friends, dyads, triads, and other alternative configurations. My clinical approach is based mostly on Emotionally Focused Therapy (EFT) and other experiential modalities.
Many individuals currently are opting for less traditional relationship models, including consensual non-monogamy, polyamory being perhaps its most well known variation. I have worked with many people in these communities, including people like Dossie Easton, author of the original poly handbook, The Ethical Slut, whom I count as a colleague and a friend.
And of course I do offer more traditional couples counseling for those who are in dyads, as well as working equally well with both monogamy and consensual non-monogamy orientations.
Books:
More Than Two (Rickert, Eve, & Veaux, Franklin)
Hold Me Tight (Johnson, Sue)
Attached:The New Science of Adult Attachment and How It Can Help You Find-And Keep-Love (Levine & Heller)
The Ethical Slut (Easton, Dossie)
A General Theory of Love (Lewis, Amini, Lannon)